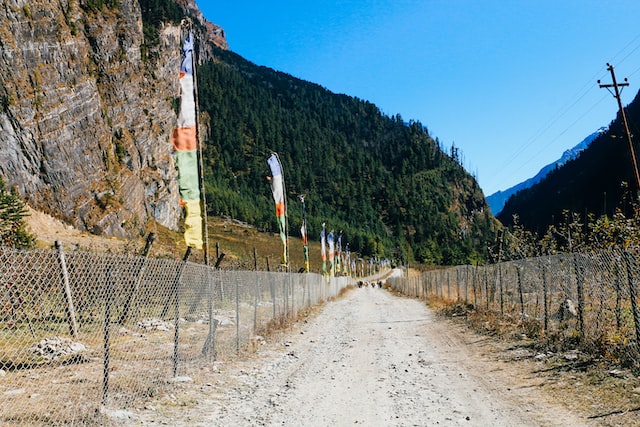 Acetransports is one of the best car rental/hire agency & company in Kathmandu, Nepal. Rent a car in Nepal provides you freedom, next flexibility also wherever you travel. We have a various type of vehicle for rental such as Sedan Car, SUV car, Jeep including 4 wheels drive (4WD), van (big & mini) and Bus (big & mini),. The major benefits of renting a car with us in Nepal; it makes your trip independence and convenience and you can customize trip according to your own schedule.
Acetransports is introducing itself as a professionally managed Nepal's Car Rental/Hire Company and Car Rental Agency based in Kathmandu. Therefore we offer car hire in Kathmandu, and other cities (places) such as Pokhara, Lumbini, Chitwan, Nagarkot and Dhulikhel. The company is specialized in local car rental service in Nepal.
Why Rent a car in Nepal with us?
Customer satisfaction is the model of us. We offer our clients "comfortable journey" so, you do not need to waste the time on searching the vehicle with long annoying paperwork. We help our clients to carry, load and unload their baggage.
Car Rental Company Kathmandu, Nepal
Car Rental Features:
A primary goal of our car rental/hire in Nepal is to achieve the highest standards of quality service without any compromise. Our objective is to continually improve the Vehicle rental services in Nepal, while offering our customers a effective services. Quality car rental service performance is one of the cornerstones of our company culture, and is considered a personal responsibility of all employees to maintain quality at the highest level. Our client feels our service with hassle-free experience. We offer the best price for the online booking customer. Our Price is most competitive based on "traveling with comfort". Our drivers highly experienced and well-trained with support staff to care your baggage and required assistance. In addition we mostly select local driver because he can helps you to observe and see the local values and culture of the commitment to diversity while traveling with your family or friends or individual.
We offer luxury, deluxe, and cheap & budget car rental services in Nepal for a few hours to few weekly. You can enjoy our different types of vehicles rental service like car, jeep, van, bus, coaster, 4WD and minibus. Our car hire service is available in Kathmandu, Pokhara, Chitwan, Lumbini, Nagarkot, Bardia and other cities of Nepal as well.
Please provide your travel detail in following format:
Day 1 ..
Day 2 ..
Day 3 ..
FAQS (Commaon Question)
1. Can I drive the car myself?
We are sorry, that we do not offer self-drive so; we offer the car rental with driver only.
2. How can I book the car rental in Nepal?
As per our company policy we request to send 50% of the total cost but our management has decided that you may send your passport copy for confirmation then we will book and confirm the car rental in Nepal
3. Will someone come to meet at the time of trip starts?
Our office representative will come to meet you with the car.
4. Can I change my existing reservation/booking?
Yes, you may change your booking of car rental but we request you to provide the changes at least a week before the trip starts.
5. Do I have to pay the taxes and other charges if I am in a car rental trip?
No, you do not need to pay taxes and other charges because it includes in the cost.
6. Do I need arrange driver's meal and accommodation?
No, you do not to arrange driver's meal and accommodation.
9 What types of vehicles do you offer?
We normally offer Sedan Car, SUV, Jeep (2WD/4WD), Van (Mini / Big), Bus (Mini/Big).
We provide car rental service in Kathmandu, Pokhara, Chitwan, Lumbini and other Places. You may query for any types of car renal in Kathmandu, Pokhara, Chitwan, Lumbini and other places.
Nepal Car Rental Packages
Family Holiday Tours in Nepal
Honeymoon Tour in Nepal
Kathmandu Pokhara Tour
Kathmandu Sightseeing Tour
All Nepal Tour
Pokhara to Jomsom to Muktinath Jeep Rental
About Our Driver
We understand, it would not be comfortable without having a car with reliable driver to make a successful trip in NEPAL so; we have experience drivers who can speak some English, they are familiar with the route including where to make mid-day stops.
Tourist Bus Ticket
Kathmandu to Pokhara Tourist Bus
Kathmandu to Chitwan Tourist Bus
Kathmandu to Pokhara Deluxe Tourist Bus
Kathmandu to Pokhara Super Deluxe Tourist Bus
Kathmandu to Pokhara VIP Super Deluxe Tourist Bus
scorpio jeep rental, Kathmandu nepal
More Services
Chitwan Jungle Safari Tour
Pokhara Tour
Tour Packages
Cab Service Kathmandu
Kathmandu to Pokhara Night Bus
Bhaktapur to Pokahra Tourist Bus
Kathmandu to Pokhara Sofa Bus
Kathmandu Day Tour
DAY TOUR
Pokhara Day Tour
Kathmandu Day Tour
Lumbini Day Tour
Car Rental in Nepal
Car Rental
Jeep Rental
Van Rental
Bus Rental
Car Rental in Kathmandu
Car Rental in Pokhara
Car Rental in Lumbini
Kathmandu to Pokhara Car Rental
Location Map
Tourist Bus Park KATHMANDU
Tourist Bus Park POKHARA
MUKTINATH TOUR
Pokhara to Muktinath Temple by Jeep
Muktinath Darshan by Jeep